My Blog
Posts for: January, 2014
By John C. Koechley, DDS
January 14, 2014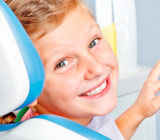 Local anesthesia has emerged over the last half century as one of the most effective tools in dentistry. Its use has literally revolutionized pain control and led to a new description of care known as comfortable dentistry.
The term "local" indicates that the numbing agent is applied only to the area affected by the procedure to temporarily block nerve sensation while the patient remains conscious. Some topical anesthetics are applied to the surface of the lining tissues of the mouth with a cotton swab, adhesive patch or spray to immediately numb the area. While topical anesthetics are sometimes used to increase comfort during teeth cleaning, they're most often used to block the feeling of the needle prick of an injectable "local" anesthetic. Injectable "local" anesthetics provide a deeper numbing of the teeth, gums and bones.
Along with other calming or sedative techniques, local anesthesia is especially helpful in lowering a patient's anxiety and stress levels during treatment. It's a necessity during treatments like decay removal, deep root cleaning, fillings, tooth extractions or gum surgery because the nerve-rich tissues of the mouth are especially sensitive to pain. There are some treatments, however, that don't call for anesthesia such as enamel removal or shaping (unless the more sensitive dentin below the enamel layers has been exposed).
One common complaint about local anesthesia is the lingering numbness a patient may continue to feel even a few hours after their visit. This inconvenience can be reduced by using different types of anesthetics, and there are now agents that can be applied after a procedure to reverse the effects of an anesthetic.
Local anesthesia benefits both you the patient and your dental professional — you're more comfortable and less stressful during your visit, and your dentist or hygienist can work more effectively knowing you're at ease. A pain-free, anxiety-free treatment atmosphere contributes greatly to your long-term dental health.
If you would like more information on the use and benefits of local anesthesia for dental procedures, please contact us or schedule an appointment for a consultation. You can also learn more about this topic by reading the Dear Doctor magazine article "Local Anesthesia for Pain-Free Dentistry."
By John C. Koechley, DDS
January 03, 2014
We are sure your family is already on a tight schedule, and you probably don't want to juggle more than one dentist. Our office in Batavia provides dental services for the entire family. From youngsters to senior citizens, your family dentist in Batavia, Dr. John C. Koechley, can help your family maintain good oral health. There are two major responsibilities that a family dentist must focus on. Read more about it below!
Dental Education
A family dentist provides dental resources and advice, especially for parents teaching their young kids oral hygiene practices. Dr. Koechley provides oral health instructions and cleaning products during office visits for families to take home. Dr. Koechley supplies the knowledge and tools needed for better oral health, and it's your job to apply those resources to your family's daily dental routine.
Preventative Care
General and family dentists act the as the first defense against tooth decay and gingivitis. It's Dr. Koechley's job to provide general services for teeth and gums. A professional cleaning and oral examination are the two main preventative dental services you will find at Dr. Koechley's dental office. After an initial checkup, your dentist in Batavia, Dr. Koechley, can offer the best dental recommendations. One other preventative dental treatment that is popular for kids is dental sealant—a thin coating on the molars and premolars to protect against plaque bacteria and food particles.
For more information about dental services for the entire family, call (630) 406-9441 today! Dr. Koechley and his dental team are happy to serve the Batavia community.