My Blog
Posts for tag: facial pain
By John C. Koechley, DDS
October 03, 2021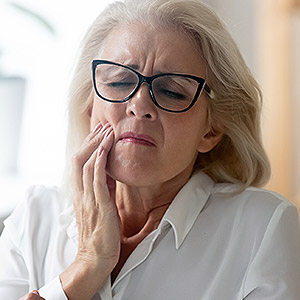 Physical pain is unpleasant—but not knowing why you're hurting makes it worse. Thousands of people encounter such as experience when parts of their face suddenly and mysteriously erupt in pain.
Often, though, the mystery can be quickly solved—more than likely, it's a nerve disorder known as trigeminal neuralgia (TN). Typically seen in people over 50 (and in more women than men), TN is a chronic condition that produces brief episodes of acute, spasmodic pain.
The source of this pain is the trigeminal nerve, which courses down each side of the face. Each nerve consists of three distinct branches that serve the upper, middle and lower areas of the face and jaw.
Physicians usually find that a blood vessel has come in contact with the nerve at some point, and the resulting pressure has damaged the nerve's outer insulative layer (myelin sheath). This causes the nerve to become hypersensitive at the point of contact, overreacting in a sense to the slightest touch (even a wisp of wind) on the face and jaw.
TN isn't the only source of facial pain. It can also accompany other conditions like TMD, which is why it's important to undergo a diagnostic examination. If you are diagnosed with TN, there are a number of ways to manage it. The most conservative approach (and the one usually tried first) is the use of medications to block pain signals from the nerve to the brain or to lessen abnormal nerve firing.
If medication proves ineffective or there are other factors related to age and health, you may be a candidate for a surgical solution. In one such procedure, a surgeon inserts a thin needle into the affected nerve and selectively damages some of its fibers to prevent the transmission of pain signals. Another procedure relocates the impinging blood vessel, which then allows the nerve to heal.
These surgical methods are effective but they can cause side-effects in rare cases like numbness or hearing impairment. It's best then to discuss with your doctor which approach would be best for you and your life situation. Ultimately, though, there are ways to relieve you of this painful condition.
If you would like more information on treating facial pain, please contact us or schedule an appointment for a consultation. You can also learn more about this topic by reading the Dear Doctor magazine article "Trigeminal Neuralgia."
By John C. Koechley, DDS
July 16, 2019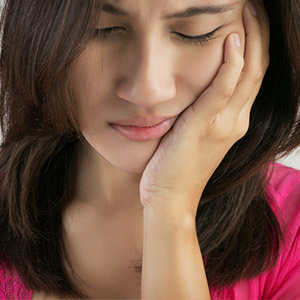 Each year doctors treat about 150,000 new cases of severe facial pain. If you're one of those people, you don't have to suffer—there are ways to gain relief from these painful episodes.
Those recurring episodes are known as trigeminal neuralgia (TN). As the name implies, the source of the pain are the trigeminal nerves, which originate in the brain stem and extend on either side of the face. Each is divided into three branches (hence the "tri" in trigeminal) that serve the upper, middle and lower parts of the face and jaw.
TN can involve one or more of these branches, resulting in mild to severe pain that can last for several seconds. Jaw movements like chewing or speaking can trigger an episode, as well as a light touch to the face.
There are various proposed causes for TN, including links with inflammatory disorders like multiple sclerosis, which damages the insulating sheathing around nerve cells. The most common cause, though, appears to be a blood vessel pressing against the nerve. The compression causes hypersensitivity in that area of the nerve so that it transmits pain at the slightest sensation.
Other conditions like jaw joint pain disorders (TMD) or a dental abscess can cause similar pain symptoms, so it's important to get an accurate diagnosis. If your doctor does identify your condition as TN, you may then need a comprehensive approach to treatment involving a team of care providers, including your dentist.
For the most part, TN can be managed, beginning with the most conservative approach to gain relief, often with medications to block the nerve's pain signals to the brain or decrease abnormal nerve firings. If that proves insufficient, though, more intensive treatments are available.
One possible treatment for an impinging blood vessel is a microsurgical procedure to expose the affected nerve and relocate the vessel. While this can be effective, the surgery does carry some risk of facial numbness or decreased hearing. If the risks are too high for conventional surgery, an alternative procedure uses a precise beam of high-dose radiation to relieve the pressure from the vessel.
The most important thing to know about TN, though, is that it is possible to control it and relieve future pain episodes. If you're experiencing these symptoms, see your dentist or doctor for an exam and accurate diagnosis.
If you would like more information on trigeminal neuralgia, please contact us or schedule an appointment for a consultation. You can also learn more about this topic by reading the Dear Doctor magazine article "Trigeminal Neuralgia: A Nerve Disorder that Causes Facial Pain."