My Blog
Posts for tag: oral cancer
By John C. Koechley, DDS
April 07, 2019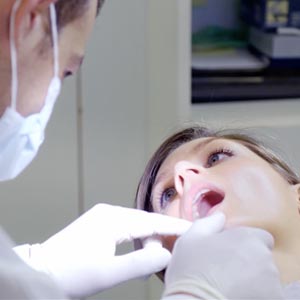 This month marks the 20th annual observance of Oral Cancer Awareness Month. Last year, over 50,000 people in the US were diagnosed with oral cancer, and over 10,000 people died from the disease. The 5-year survival rate for oral cancer is only around 57%, making it more deadly than many other types of cancer. But if oral cancer is caught and treated early, the 5-year survival rate jumps to over 80%. This is one reason why regular dental checkups are so important—we can be your best ally in detecting oral cancer in its early stages.
Oral cancer is particularly dangerous because it often develops without pain or obvious symptoms. Early detection greatly improves the chances of successful treatment, but signs of the disease frequently go unnoticed until the cancer is advanced. Fortunately, dentists and dental hygienists are trained to recognize signs of oral cancer in the early stages, when it is most treatable. Oral cancer can appear on any surface of the mouth and throat, with the tongue being the most common site, particularly along the sides, followed by the floor of the mouth. As part of a regular dental exam, we examine these surfaces for even subtle signs of the disease.
Screenings performed at the dental office are the best way to detect oral cancer, but between dental visits it's a good idea to check your own mouth for any of the following: white or red patches, lumps, hard spots, spots that bleed easily or sores that don't heal. Let us know if any of these symptoms don't go away on their own within two or three weeks.
Using tobacco in any form is a major risk factor for oral cancer, especially in combination with alcohol consumption. Although the majority of people diagnosed with oral cancer are over age 55, the fastest growing segment of new diagnoses are among young people due to the rise in cases of sexually transmitted human papillomavirus (HPV) in young adults.
A routine dental visit can do much more than preventing and treating tooth decay and gum disease—it might even save your life! If you have questions about oral cancer or are concerned about possible symptoms, call us as soon as possible to schedule an appointment for a consultation.
By John C. Koechley, DDS
February 26, 2018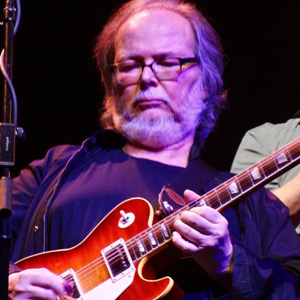 Fans of the legendary rock band Steely Dan received some sad news a few months ago: Co-founder Walter Becker died unexpectedly at the age of 67. The cause of his death was an aggressive form of esophageal cancer. This disease, which is related to oral cancer, may not get as much attention as some others. Yet Becker's name is the latest addition to the list of well-known people whose lives it has cut short—including actor Humphrey Bogart, writer Christopher Hitchens, and TV personality Richard Dawson.
As its name implies, esophageal cancer affects the esophagus: the long, hollow tube that joins the throat to the stomach. Solid and liquid foods taken into the mouth pass through this tube on their way through the digestive system. Worldwide, it is the sixth most common cause of cancer deaths.
Like oral cancer, esophageal cancer generally does not produce obvious symptoms in its early stages. As a result, by the time these diseases are discovered, both types of cancer are most often in their later stages, and often prove difficult to treat successfully. Another similarity is that dentists can play an important role in oral and esophageal cancer detection.
Many people see dentists more often than any other health care professionals—at recommended twice-yearly checkups, for example. During routine examinations, we check the mouth, tongue, neck and throat for possible signs of oral cancer. These may include lumps, swellings, discolorations, and other abnormalities—which, fortunately, are most often harmless. Other symptoms, including persistent coughing or hoarseness, difficulty swallowing, and unexplained weight loss, are common to both oral and esophageal cancer. Chest pain, worsening heartburn or indigestion and gastroesophageal reflux disease (GERD) can also alert us to the possibility of esophageal cancer.
Cancer may be a scary subject—but early detection and treatment can offer many people the best possible outcome. If you have questions about oral or esophageal cancer, call our office or schedule a consultation. You can learn more in the Dear Doctor magazine article "Oral Cancer."
By John C. Koechley, DDS
September 28, 2015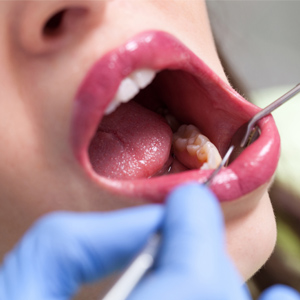 Last year, over 1.5 million people heard the words no one wants to hear: "You have cancer." While only a small portion of those — about three percent — were diagnosed with oral cancer, their survival rate isn't as good as with other types of cancers: 58% five years after diagnosis.
Here, then, are some things you should know about this deadly disease.
Oral cancer is an "equal opportunity" disease. People from all walks and stations of life experience oral cancer. The disease has caused the untimely deaths of Ulysses S. Grant, Babe Ruth and George Harrison, one of the original Beatles. However, you don't have to be prominent or famous to acquire oral cancer: it can strike anyone at any age, especially people 40 years and older.
Oral cancer is difficult to detect early. Oral cancer usually appears as a small, scaly-shaped sore known as a squamous cell carcinoma. Appearing in the lining of the mouth, lips, tongue or back of the throat, the early stages often resemble other benign conditions such as cold or canker sores, so they're easily overlooked in the early stages. To increase your chances of an early diagnosis, you should see your dentist about any mouth sore that doesn't heal in two to three weeks; it's also advisable to undergo a specific oral cancer screening during your regular dental checkups.
Tobacco and heavy alcohol use are strongly linked to oral cancer. Tobacco smokers are five to nine times more likely to develop oral cancer while snuff or chewing tobacco users are roughly four times more likely than non-tobacco users. People who are moderate to heavy drinkers are three to nine times more likely to develop oral cancer than non-drinkers.
You can reduce your risk for oral cancer. Besides quitting tobacco use and moderating your alcohol consumption, there are other things you can do to reduce cancer risk: a nutritious diet rich in fresh fruits and vegetables; limited sun exposure with adequate sunscreen protection and clothing; and safe sexual practices to avoid contracting Human Papilloma Virus (HPV16), strongly linked to oral cancer. And above all, practice effective, daily oral hygiene with regular dental cleanings and checkups.
If you would like more information on prevention and treatment of oral cancer, please contact us or schedule an appointment for a consultation. You can also learn more about this topic by reading the Dear Doctor magazine article "Oral Cancer."